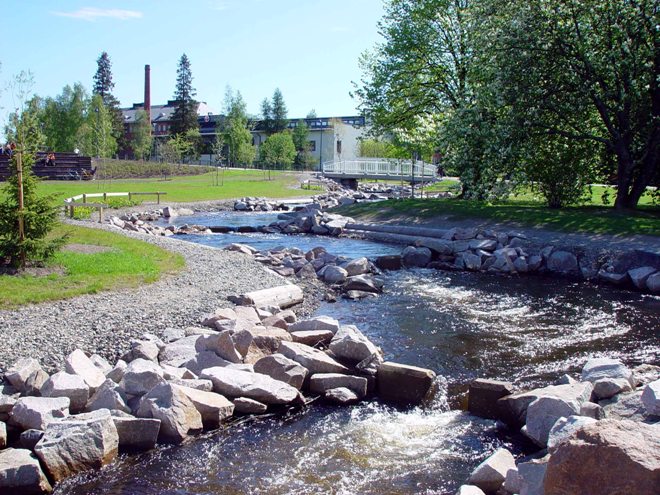 Speaker and Poster instructions
Accepted abstracts will be published in the conference proceedings and on the NHF web pages. Please note that last registration date to have abstracts included in the proceedings is July 1, 2012.
All writers, who have given oral or poster presentations in the conference, are strongly encouraged to submit their full papers to be published in a Special Issue of the Hydrology Research journal after the conference. Submission instructions will be sent later.
Oral presentations
Time allocated for each presentation is strictly limited to 15 minutes, including discussion. Speak slowly and clearly and leave time for questions.

Powerpoint presentations are preferred.

Please send your presentation latest on the weekday before your session. (NOTE that if your presentation is on Monday August 13, you should send your presentation latest on Friday afternoon to provide enough time for uploading the file).

Name the presentation as nhc_[author] and send it to thule(at)oulu.fi. Please insert 'NHC2012 oral presentation' on the Subject line of your mail.

If you are not able to send your presentation, please bring it in a USB memory stick to the session hall on a break before your presentation. It is not possible to use own laptops. In the conference will be assistants to help you with the equipment.
Poster presentations
Maximum poster a portrait A0 size (width 90 cm and height 120 cm).

Posters should be delivered to the reserved desk near the registration desk. Organizers will hang the posters.

Poster session is on Monday August 13, 2012 starting at 16.30. Please prepare to introduce your poster to the audience at least during the poster session. If possible, more than one author should attend the session.

The posters should remain up throughout the conference.

Please remember to remove the poster when you are leaving.

Posters not removed will be removed and discarded by the organizers.
These instructions are still subject to minor changes.
If you have any questions, please contact Riitta Kamula (Riitta.kamula (at) oulu.fi) or the conference secretariat (thule (at) oulu.fi).